Coffin Halloween Invites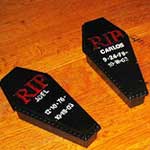 Making your Halloween invitates the shape of a coffin or casket is a very cool and spooky way to entice your victims to the party.
These invitations were made for a zombie party.
On the front of the coffin is the text R.I.P and the guests name. Beneath that is invitees date of birth and date of the party, it suggests that the party guest will die on the day of the party... very cool indeed.
The most difficult part was trying to sneekily everyone's year of birth without sounding suspicious.
This idea would work just as well as a fold out card as well. Trace out a template on to a piece of black card and write on it with a white marker.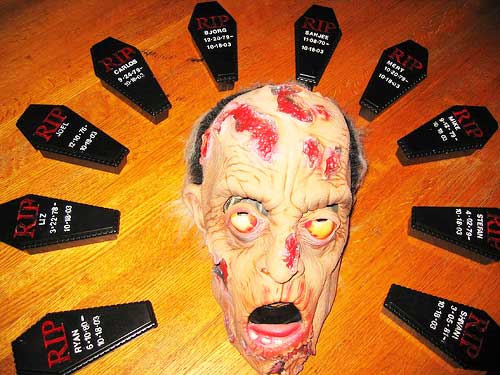 More Halloween Invites and ideas