Make Homemade Birthday Invitations
Are you a crafty mama? Do you love to make your own party decorations, and invitations to create a birthday party for your child like no other. Then you have come to the right place. At Make-your-own-invitations we love to pull out our scissors and glue to create a truly unique, one of a kind party invitation that your kids and their guest will adore.
We have tons of creative invitation ideas for all kinds of party themes as well as lots of step by step tutorials that are easy to follow.
For the semi crafty party planners we also have a growing range of printable party invitations that you can simple download, print and fill in the party information.
So get out your craft supplies and choose an invitation for your party.
Try our step by step tutorials
We have broken our birthday party invites into the three groups below.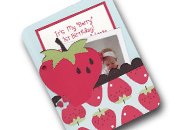 Ideas, examples and tutorials to make kiddie party invites. Our themes range from super heros to Pokemon, cowboys to sleep overs, robots, cupcakes, baseball, pirates and teens.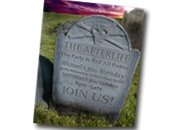 Examples of birthday invites that you can make for any adults birthday party including all the popular milestone birthdays like 21'st birthday celebrations, 30th, 40th, 50th...
Select a suitable invitation from our range of free print out invites designed by us. We have many party themes to choose from - tea parties, lego man, pajama party, cupcakes, trains and we're adding more all the time.
Birthday Wording Examples
Making your own birthday party invitations will be a breeze and you will save money with the ideas for birthday invitation verses and pictures from our growing gallery of invitation photos and tips. We invite you to take a look around for some ideas to make a fantastic homemade invitations for your special event. There are tips to help you with your birthday invitation wording. If, in the end, it all proves too difficult you can always try one of our free printable invitations available right here on this site with our compliments.
Show us your invitations
If you do take the plunge and go off to create your own invitations, why don't you submit a photo of one with details to our gallery. It would be a shame not to show off your creativity to those who will appreciate it and to inspire others to make their own invites. You will be helping to make this fabulous free resource even better. You can submit your invitation here