Girls Night Out Invitations
Let your ladies night invitations set the right tone for a gals only party. We have some stylish and classy invitations to show off made by other DIY invite makers. Choose nice bold colors and add a little bling to spice them up a little. Bags in the shape of a purse, cocktail glass or a high heel stiletto shoe are fabulous for a chicks themed party.
Browse the gallery for more invitation making ideas.
Click on the invitation to see more details
Girls Night Invites
How about this great idea for a party invitation. hand made charms made to slip on to a keyring chain. Each of the charms contain the separate details for the party on the back. A simple silver chain is used (can get these from craft store)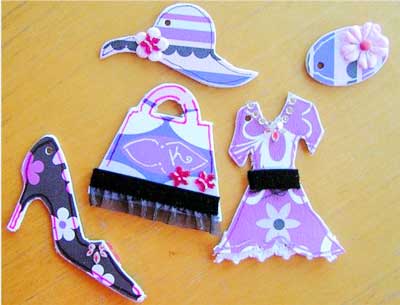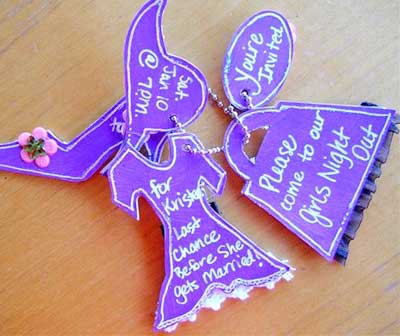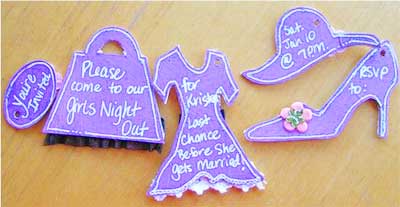 Pink Invitations
Both of these were done digitally in Photoshop CS2. They can be printed at Vistaprint.com
See our tutorial for printing postcards with vistaprint on the cheap.
Val Laramee,
Upstate NY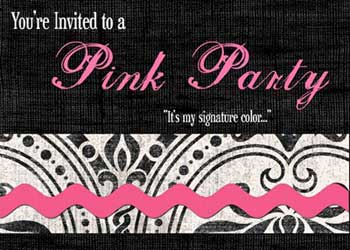 Black and pink are a flirty combination for a ladies night out. This invitation is fairly simple with a patterned black and white design, a font similar to "The king and queen" font which can be found on dafont and some bright pink ricrac. search for free ricrac designs on google.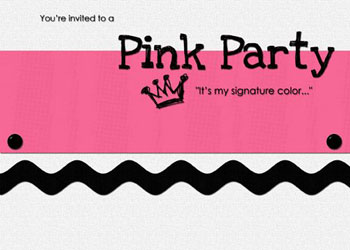 Add your Girls Night Out Invitations to our growing gallery!