Home Made Wedding Invitations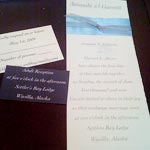 Ribbon has got to be one of the cheapest accents for invitations that you can buy and yet when used correctly it can create a stunning effect. Ribbon would have to be on my list of top five embellishments for making invitations of any kind.
Mandy shares with us her ribbon invitations that she hand made for her own wedding because she was not able to find anything on the web or in stores that she liked. There were styles that she might find appealing but the color schemes were off, or vice versa. So in the end she decided to have a go at making her own.
After deciding upon a wedding invitation design she headed down to her local Michaels craft store to purchase her supplies:
ribbon - 2 1/2" baby blue and 3/8" gray sheen
card stock
papers
The invites were printed up. and ribbon was wrapped around to accent it. The inserts were typed up and printed on to coordinating card stock. These were then slipped in between the ribbon accent.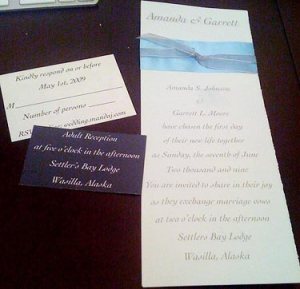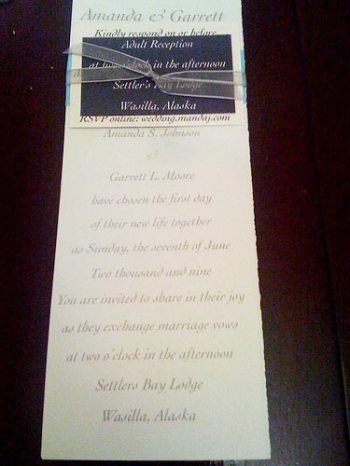 hand made by manda.j
anchorage, alaska, usa
www.mandaj.com