Make Mickey Mouse Invitations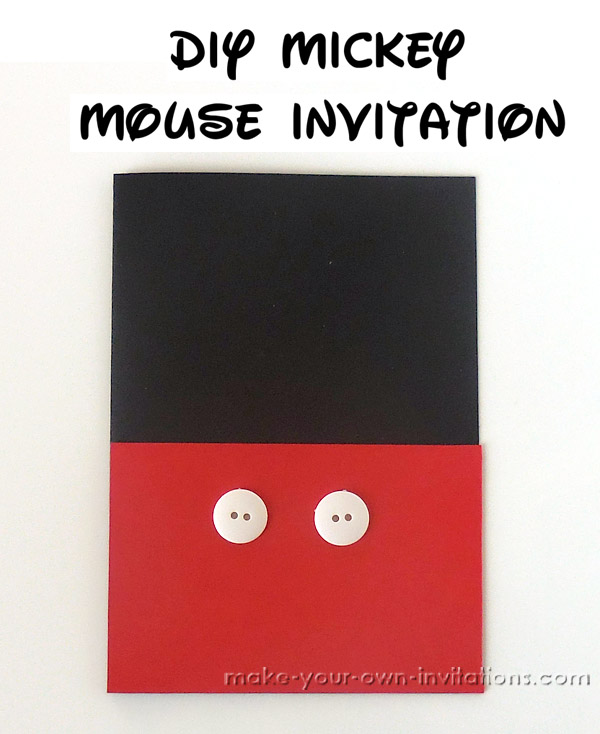 DIY Mickey Mouse Birthday Invitations
We celebrated a nephews 3rd birthday recently with a Micky Mouse theme. Mama of the birthday boy wanted to hand make some Mickey Mouse birthday invitations to send out to the party guest since he is so crazy about all things Mickey Mouse. They had to be quite easy to make as she did not want to spend a tonne of time cutting and glueing.
So after checking out some Pinterest ideas for inspiration we whipped up these sweet Disney Mickey Mouse Birthday Invitations. They were really quite easy to make yourself and look sooo cute. Just what we needed. So if you find yourself celebrating with a Meeska Mouska Micky Mouse party theme give these party invites a whirl.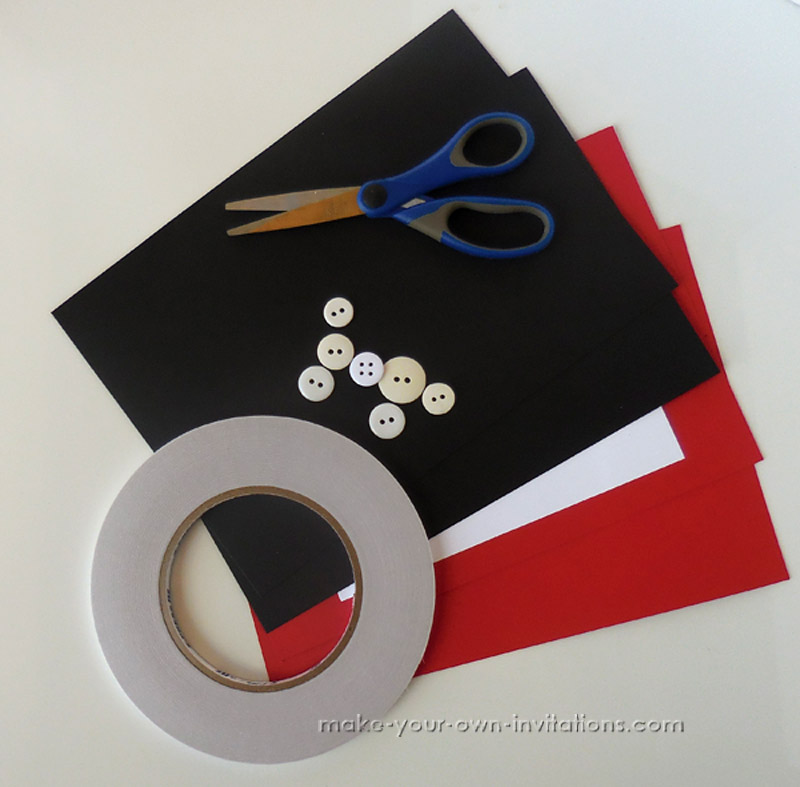 Supplies to make Mickey Mouse invitations
Red, and Black card
White paper for card inserts (print them or hand write them)
White buttons
Ruler
A pair of scissors
Double sided tape
Glue gun (optional)
Craft mat (optional)
Step one
The black card will be the base for this simple invitaiton design
Take an A5 sized piece of black cardstock and fold it in half to make your invitation card.
The card will measure approx 15x10½ cm
Step two
Take the red card and cut it down to size to fit on the lower half on the front of the card. It will need to be about 7 cm high or just under half the height of the card
Adhere the red card to the lower half of the card with double sided tape.
Step three
Take your two buttons and glue them to the front of the invite on to the red card about 1 or 2 cm apart as shown in the picture
Step four
Write out your invitation wording on to a piece of white cardstock or paper cut to fit into the invitation card.
You can use a computer to type up your wording, print it onto white paper and glue that into your card. We measured up a 14.5x10 cm insert and created our wording to fit in to that. I will post our template that we used very soon for you all.
Use free fonts like the following fonts from dafont.com to give it a more authentic Disney look.