How To Make Tea Party Invitation Cards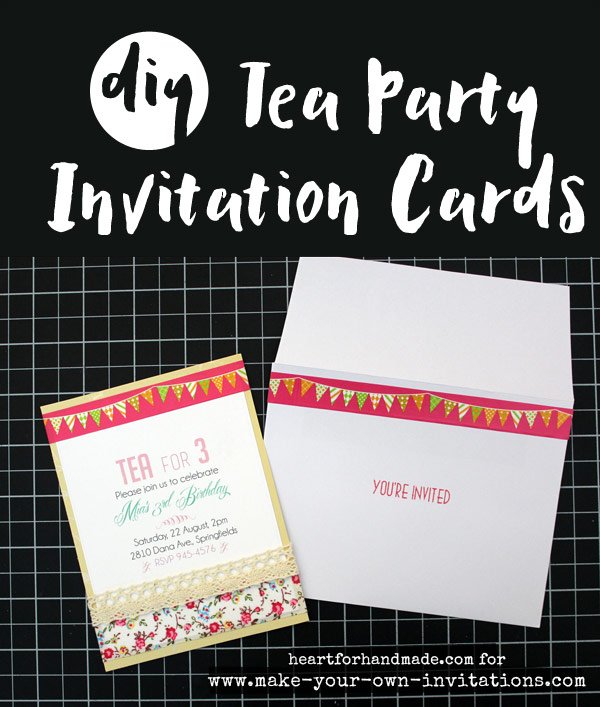 DIY Tea Party Invitation Cards
Ria shows us how to make these darling party invites especially for a Tea Party themed birthday celebration.
I loved the color of the washi & fabric tapes I already have and i thought it would look perfect for a kid's tea party. They also served as my initial inspiration for the invitation.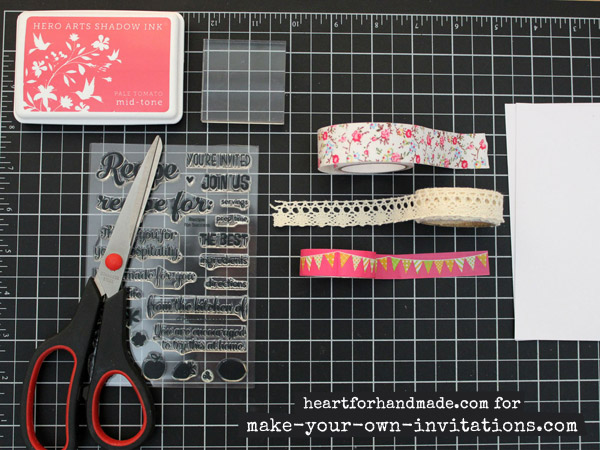 Supplies used to make this Tea Party birthday invitation:
We used a party banner design to embellish our invitation. Each of the banner flags are cut from patterned washi tape.
Fabric tape (floral designed)
Washi tape - a fun pennant banner design
Lace ribbon tape
Cardstock
Stamps and coordinating ink pad - ink Hero Arts pale tomato
Scissors
Software used: Adobe Illustrator (MS Word can also be used as alternative)
Process:

Step one
After gathering supplies that I like specially the washi tape and fabric tape, I created the text to use in the invitation.
Step two
I created a simple layout on my computer with the Illustrator software and printed them in a white cardstock. If you do not have the Adobe Illustrator software you can use your own word processing program like MS Word.
I left plenty of space at the top and bottom of the layout so that I had room to add the patterned tapes to embellish the card.
There are plenty of free and fun, beautiful fonts available online that you can dowload to use to create an appealing design. Try mixing a bold sans serif type with a swirly script type font. Look out for fonts with special scroll motif characters for extra flair.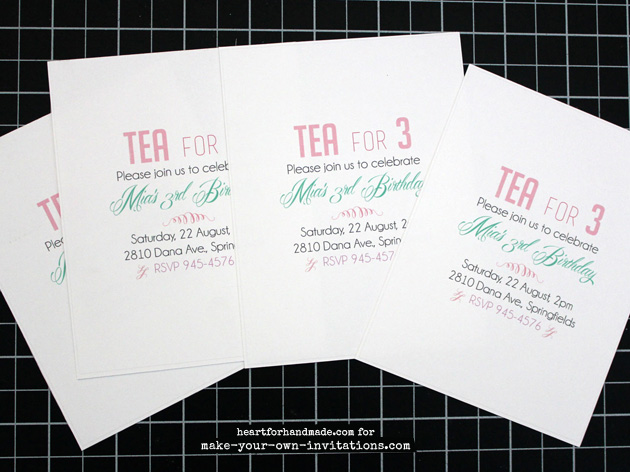 Step three
I then added the tapes above and below the printed card layout. Easy peasy!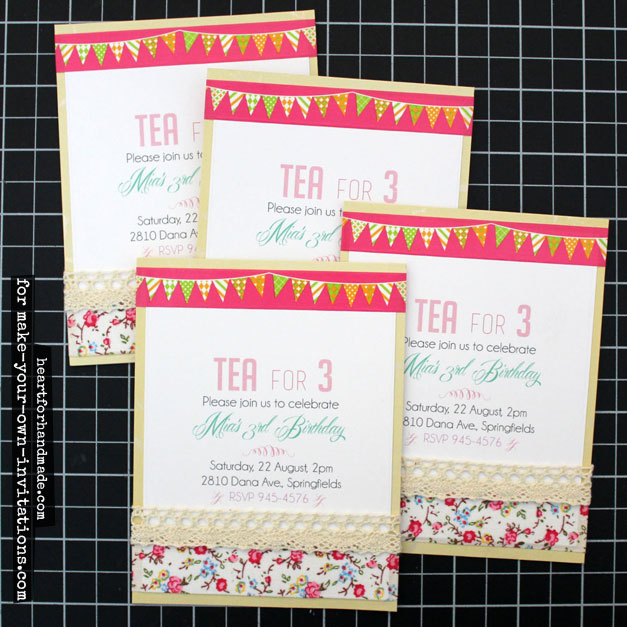 Step four
At the back, I added the card yellow card base to conceal the extra strip of tapes.
Step five
For the envelope, I stamped "You're Invited" im a lovely plae tomato ink from Hero Arts and added a strip of the washi tape on top to coordinate with same washi décor inside the invitation card. This is such a simple way to co-ordinate your invites and envelopes
And here is the full set of party invites ready to be posted.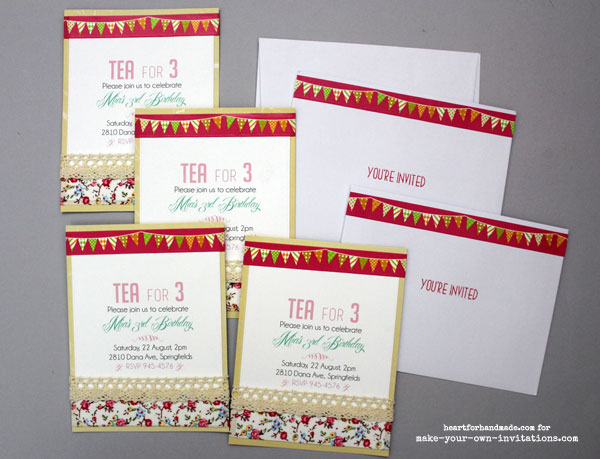 Thank you to Ria Montefalcon for sharing your tutorial to make these wonderful invitations. Ria can be found making all kinds of card goodness at www.heartforhandmade.com.